Monthly Message from Fr. Timothy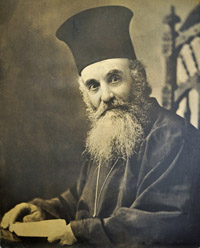 October 23rd marks the one-hundredth anniversary of the blessed repose of the servant of God, Father +George Dow Maloof, the founder and spiritual father of our parish. He fell asleep in the Lord peacefully on 23 October 1920 at his apartment above his beloved St. George Church at 32 Hudson Street surrounded by his loving family and parishioners. He had completed twenty years of selfless service to the people of God in Boston.
Archives
Online Donations
To make a secure, one-time or recurring gift for your Stewardship Pledge, Prayer Donations, and other donations , click the secure link above. For enhanced security and giving simplicity, create an account by clicking on the login/signup link in the top right corner after clicking the donate button above. May God bless you for your generosity!