Home
News and Announcements
---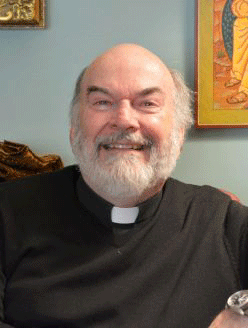 Sister Flavia, my fourth-grade teacher, had us memorize Bible verses. Every few weeks, she would quiz us. I quickly forgot most of them. Today, if someone asks if I have a favourite scripture quote, I usually answer, half-heartedly, John 21:3. Most people don't recall this one, "I am going fishing."
Read more...
---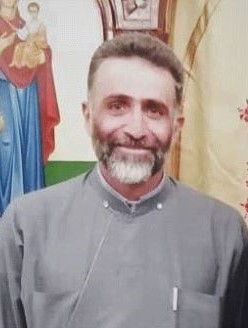 ما هي الكنيسة ما هي الكنيسة؟ كيف نعرِّفها؟ من الصعب تعريف الكنيسة والحياة، لأن ما يحدّد يُقيَّد. يُمكن وصف الكنيسة فقط من خلال لغة الصور ، كالكرمة، كجسد المسيح. عندما نسمع كلمة كنيسة، عادة ما يتبادر إلى ذهننا أما البناء الحجري أو الأساقفة والكهنة أو في بعض الحالات ما بناه أجدادنا وورثناه عنهم، كل هذه الأفكار والمفاهيم خطأ ومشوشة، إنها نتاج أفكارنا الخاصة المجبولة بهذا العالم, وهي أبعد ما يكون عن تعليم وتقليد كنيستنا الأرثوذكسية .
Read more...
Upcoming Services & Events
Sunday, January 30
1 pm
Adult Catechism (Online)
Wednesday, February 2
Presentation of Christ to the Temple
Saturday, February 5
5 pm
Divine Liturgy (Arabic)
---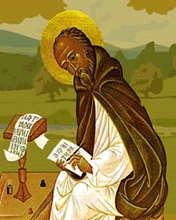 He was born in Russia in 1896. As a young man, he lived an artist's life, trying to succeed as a painter while engaging in a wide-ranging spiritual search which included study of the Eastern religions. He fled to Paris during the Russian Revolution. There he rediscovered the Orthodoxy of his childhood and gave his life wholly to repentance and prayer, often spending hours at a time prostrated and weeping on the floor of his Paris apartment
Livestream of Services
All services here at St. George will be streamed live through Facebook, YouTube, and as well as posted on our website. Upcoming services are posted on the church calendar.
---
Online Donations
To make a secure, one-time or recurring gift for your Stewardship Pledge, Prayer Donations, and other donations , click the secure link above. For enhanced security and giving simplicity, create an account by clicking on the login/signup link in the top right corner after clicking the donate button above. May God bless you for your generosity!
---
Join the Parish Email List
Receive parish announcements direct to your inbox by subscribing to the Parish Email List.