Home
News and Announcements
---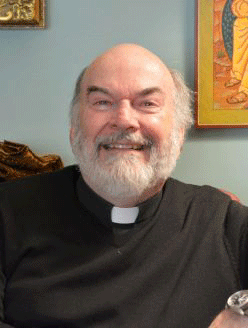 The good news about the Resurrection is that it's about us and our rebirth. Christ is risen, Jesus has left the tomb. The question for us is if we can abandon our own, leaving the old trappings behind and live in the blinding light of Christ's empty tomb.
Read more...
---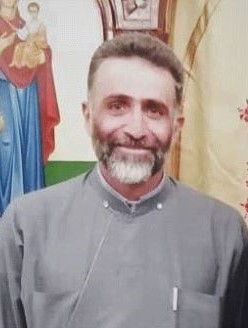 يا فرحي المسيح قام المسيح قام من بين الأموات ووطىء الموت بالموت ووهب الحياة للذين في القبور. ووهب الحياة أيضاً لنا نحن الذين مازلنا نعيش في العالم لأن خطايانا صارت قبر لنا.
Read more...
Upcoming Services & Events
Saturday, June 19
6 pm
Divine Liturgy (Arabic)
Sunday, June 20
1 pm
Adult Catechism (Online)
Sunday, June 27
1 pm
Adult Catechism (Online)
Monday, June 28
7:30 pm
Parish Council Meeting
---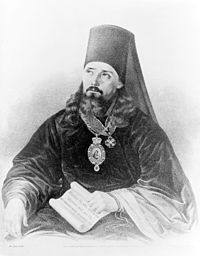 May 16th St Brendan the Navigator Abbot of Clonfert Ireland (~577) St. Brendan, regarded as one of the Twelve Apostles of Ireland, was born into the Altraige clan around 484 at Tralee in the district of Kerry, on the west coast of Ireland. His parents were Finnlug and Cara of a seafaring family who lived on the Bay of Tralee. Brendan was baptized by the Irish Saint Eric the Bishop of Slane with the name 'Broenfinn' meaning 'fair-drop'. He was educated by two other Irish Saints, St. Brigid of Munster and St. Finnian of Clonard.
Livestream of Services
All services here at St. George will be streamed live through Facebook, YouTube, and as well as posted on our website. Upcoming services are posted on the church calendar.
---
Online Donations
To make a secure, one-time or recurring gift for your Stewardship Pledge, Prayer Donations, and other donations , click the secure link above. For enhanced security and giving simplicity, create an account by clicking on the login/signup link in the top right corner after clicking the donate button above. May God bless you for your generosity!
---
Join the Parish Email List
Receive parish announcements direct to your inbox by subscribing to the Parish Email List.