Home
News and Announcements
---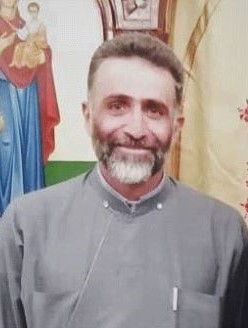 Sanctification of the human body Man is the temple of the living God. This is an apostolic teaching in our church, which means that just as the grace of God, the grace of the Holy Spirit dwells in the church, the same applies to the human body and we are the temples of the living God. We call God living because He is not isolated somewhere in heaven and we simply believe in and accept Him, because He resides in us, and we are His temple. Of course, St. Paul does not mean that a part of existence is the temple of God, but rather that the whole person is destined to become the temple of God and when that is achieved it becomes reality. This is the reason why we show great respect and honor to the entire human person.
Read more...
Upcoming Services & Events
Saturday, June 3
5 pm
Divine Liturgy (Arabic)
Sunday, June 4
1 pm
Adult Catechism (Online)
Sunday, June 11
1 pm
Adult Catechism (Online)
---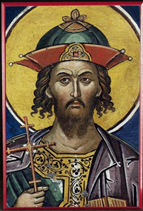 Saint John the Merciful, Patriarch of Alexandria, was born on Cyprus in the seventh century into the family of the illustrious dignitary Epiphanius. At the wish of his parents he entered into marriage and had children. When the wife and the children of the saint died, he became a monk. He was zealous in fasting and prayer, and had great love for those around him.
Livestream of Services
All services here at St. George will be streamed live through Facebook, YouTube, and as well as posted on our website. Upcoming services are posted on the church calendar.
---
Online Donations
To make a secure, one-time or recurring gift for your Stewardship Pledge, Prayer Donations, and other donations , click the secure link above. For enhanced security and giving simplicity, create an account by clicking on the login/signup link in the top right corner after clicking the donate button above. May God bless you for your generosity!
---
Join the Parish Email List
Receive parish announcements direct to your inbox by subscribing to the Parish Email List.