Home
News and Announcements
---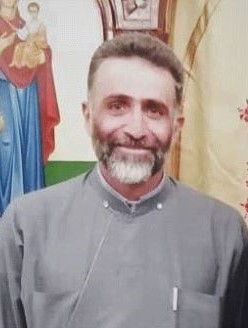 How can a believing man be freed from the fallen old man? We all feel that we bear the traces of the ancient man. Its characteristics are selfish, sick love. For us, self-love is to love God and others sincerely and unselfishly. From loving the sick self, passions are born. We cannot be selfishly attached to other people and things by being inflamed with passions. Our relationships become inflamed and selfish, preventing us from loving and enjoying other people and other things in the world. This eventually leads to loneliness, emptiness, stalemate.
Read more...
Upcoming Services & Events
Saturday, December 3
5 pm
Divine Liturgy (Arabic)
Sunday, December 4
1 pm
Adult Catechism (Online)
Sunday, December 11
1 pm
Adult Catechism (Online)
---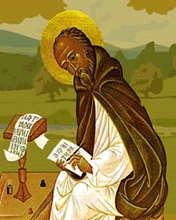 The Synaxarion On the tenth of this month we commemorate the Holy Hieromartyr Yousef ibn Jirjis Mousa ibn Mouhana al-Haddad and his Companions. A married man, St. Joseph of Damascus, as he is popularly known, was at first a weaver and then was ordained to the holy priesthood at the age of twenty-four in 1817, and assigned Great Economos of the Patriarchal Cathedral of the Dormition of the Most Holy Theotokos (al-Mariamiyeh) in the heart of the Old City of Damascus.On Monday, July 9th, 1860 the brutal massacre of Christians, which began in the mountains of Lebanon, spread to Damascus. Some Damascenes (including Michael Hawaweeny and his young wife Mariam who was bearing in her womb a son who would be the future St. Raphael of Brooklyn) fled Damascus for the port city of Beirut. The majority, however, took refuge in al-Mariamiyeh. Many had previously fled to Damascus from their mountain villages, while others came to the Cathedral from the Christian Quarter of Damascus and the villages that surrounded the city.
Livestream of Services
All services here at St. George will be streamed live through Facebook, YouTube, and as well as posted on our website. Upcoming services are posted on the church calendar.
---
Online Donations
To make a secure, one-time or recurring gift for your Stewardship Pledge, Prayer Donations, and other donations , click the secure link above. For enhanced security and giving simplicity, create an account by clicking on the login/signup link in the top right corner after clicking the donate button above. May God bless you for your generosity!
---
Join the Parish Email List
Receive parish announcements direct to your inbox by subscribing to the Parish Email List.