Home
News and Announcements
---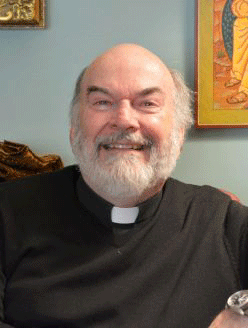 Jesus always enjoyed a good meal; we read it again and again in the Gospel. Sometimes, in Religion, there's a tendency to portray Jesus as an austere holy man opposed to the simple pleasures of everyday life. Some people who profess Him go so far as to equate faith with unrelenting asceticism and self-denial. The lack of balance puts at risk the 'love' found in community and friendship that is at the heart of the Gospel.
Read more...
---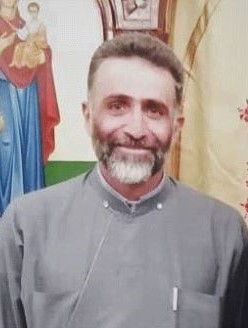 + القديس أنطونيوس والإسكافي كاد القديس أنطونيوس مرة أن يقع في التكبّر، فسأل الله :من هو أعظم مني ؟ أنا الذي أصلي وأصوم على الدوام لك أيها الرب القدوس؟. نظر الرب إلى نقاوة قلبه وجهاده ،فأراه بالروح إسكافياً بسيطاً يمزج كلّ نَفَسٍ يتنفسه في عمله ونومه بالشكر والتسبيح لله. فأدرك حينها القديس أن التواضع سر الخلاص والتكبّر قمة الأهواء.
Read more...
Upcoming Services & Events
Due to social distancing guidelines, we ask everyone to please sign-up for which services you would like to attend using this SignUpGenius form.
Wednesday, November 25
6 pm
Byzantine Chant Class - Online
Friday, November 27
Vigil for St. James the Persian
Sunday, November 29
1 pm
Adult Catechism (Online)
---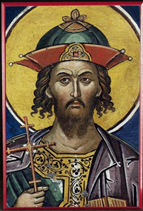 St. James the Persian was born in the Persian Royal City of Beit-Lapeta, of an illustrious family. As his family, he embraced Christianity and married a devout Christian. Attached as a soldier to the Court of Shah Yazdegard the King of Persia, he rose to the highest ranks, and enjoyed the highest honors. He was Shah Yazdegerd's favorite, who overwhelmed him with favors.
Livestream of Services
All services here at St. George will be streamed live through Facebook, YouTube, and as well as posted on our website. Upcoming services are posted on the church calendar.
---
Online Donations
To make a secure, one-time or recurring gift for your Stewardship Pledge, Prayer Donations, and other donations , click the secure link above. For enhanced security and giving simplicity, create an account by clicking on the login/signup link in the top right corner after clicking the donate button above. May God bless you for your generosity!
---
Join the Parish Email List
Receive parish announcements direct to your inbox by subscribing to the Parish Email List.